Choice of black or white locking closure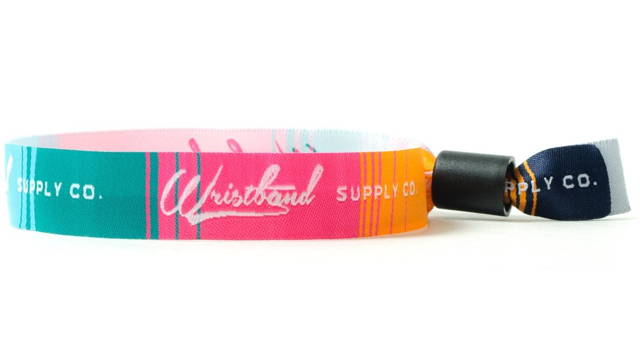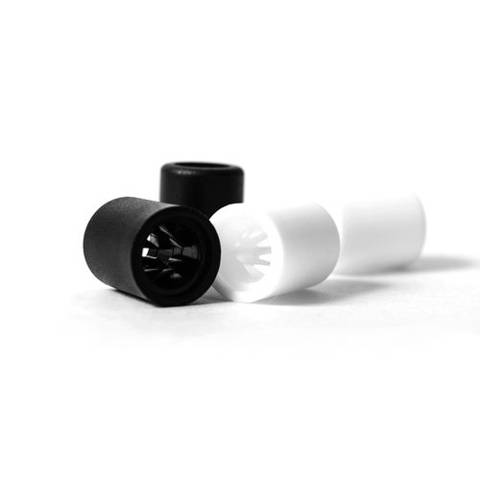 At Wristband Supply Co. we're dedicated towards customer satisfaction and are with you every step of the way through your custom woven event wristband order. First, you should download our templates for custom woven wristbands for event. Then take the time to design your custom wristband in up to 7 colors of your choice. When you're ready, upload your custom wristband design and add your woven event wristbands to the cart with any bulk quantity you desire, then proceed to the online payment. Once your order for woven event wristbands is successfully place, we'll immediately review your artwork within a 24 hour window of placing your online custom fabric wristband order.

If there's any issues with your artwork we'll try to fix it with your approval or work with you to get the custom event wristbands ready for production as soon as possible. Once the artwork for your woven wristbands is set. Production time for fabric wristbands is typically 8-11 days to have them woven. Then it will take. another few days for wristband finishing details; laser cutting, placing on wristband locks, packaging and labeling. Once all that is complete, we'll get your custom woven event wristbands in the mail within 24 hours. If for any reason production time of the woven fabric wristbands goes over, we will make it up in the. shipping time at our own expense. Making sure you have your custom wristbands for events in advance is our number one priority. Don't wait, get your order started and let us make your the best woven event wristbands you have ever seen.
Our Templates Make Designing Custom Wristbands a Breeze