Choice of white or black locking closure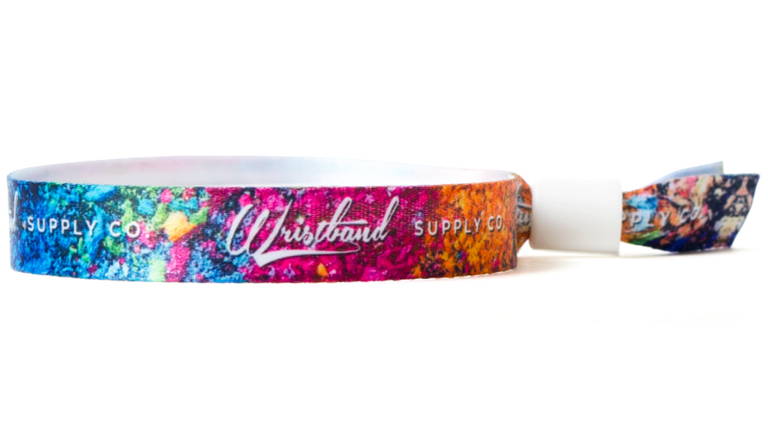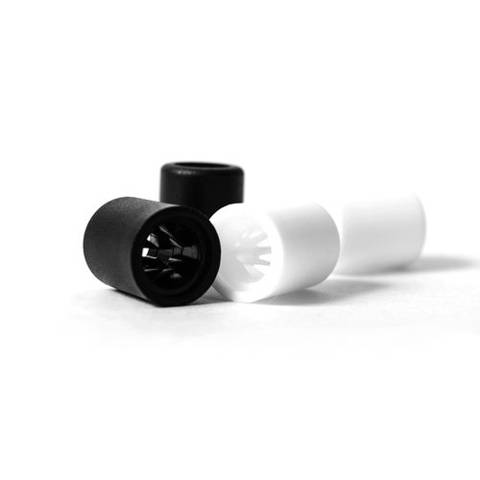 From the moment your order custom printed wristbands online we begin the process of set up. If there is no issue with your custom artwork, we'll put your wristband order into the queue for production. If there is any issue with your custom wristband design, we'll let you know about it within 24 hour time period. We'll always go above and beyond to help your fix this artwork without adding on any additional fees. We're here to help make sure your custom wristband ordering process is a smooth as the poly/satin material we print your event wristbands on.

Once it's time for your custom printed fabric wristbands to be produced, usually within 8-11 business days, we then print your custom design onto fine white polyester / satin fabric (0.59 inches wide) using state of the art dye-sublimation methods for wristband printing. Your custom wristband design is then quality checked to ensure we're providing you with the best wristbands for events possible. The printed wristbands are then cut to a size of 13.78 inches in length using laser cutting technologies. A good portion of the wristband production time goes into the next steps, which is the finishing of your custom event wristbands. Several days are usually need for applying your custom wristband locks, sorting, labeling and packaging. After a final quality control check of your event wristbands is performed and passed. We'll then get your custom printed wristbands in the mail to you within 24 hours. If production time goes over for any reason we'll always make up the time by expediting the shipping at our own expense to ensure your custom printed fabric wristbands make it in time for your big event.
Our Templates Make Designing Wristbands a Breeze